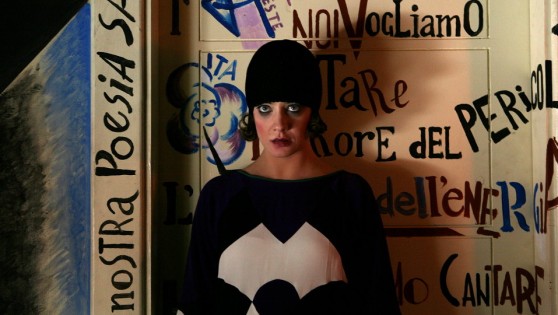 Director: Marco Bellocchio
Italy 2009
128 minutes
Cert: 15A
Mussolini's early life provides the grist for a major examination of the dictator in this brilliantly directed film. With decades of cinematic experience behind him, as well as a filmography that includes some of the most important post-war Italian films ever made, Bellocchio is well prepared for this challenge. Vincere stands as a model for anyone setting out to capture the flavour and essence of a famed historical figure.
Choosing to focus on Mussolini as a young man, before he became Il Duce, allows Bellocchio to grapple with some little-known details about the dictator's life, indeed the great secret of his past: early on, he had a wife and a son, both written out of the historical record and denied recognition.
Bellocchio superbly dramatizes this story while skilfully weaving astounding archival footage into his narrative, moving from the intimate, hot-blooded relationships to the stirring newsreels of the period as relationships disintegrates. The film has been a revelation for Italians, not only confronting them with the image of the Duce – seen strutting in full-screen bravado – but also provoking comparisons, vigorously denied by Bellocchio, between Mussolini and Italy's current prime minister, Berlusconi. This is serious, intelligent filmmaking of the highest order.
Piers Handling, Féile Idirnáisiúnta Scannán Torontó