(Flickan som lekte med elden)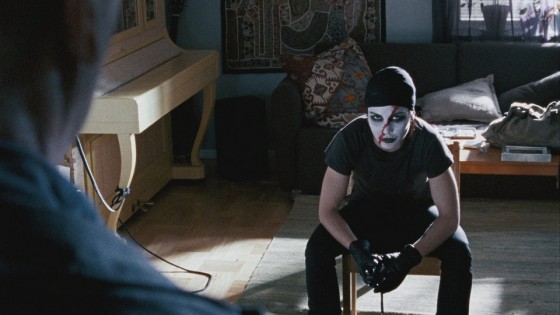 Director: Daniel Alfredson
Sweden 2009
129 minutes
Cert: 16
Lisbeth Salander, the tattooed, bisexual computer hacker whom the late Swedish novelist Stieg Larsson placed at the centre of his three posthumous bestsellers is a terrifically compelling character. Antisocial and deeply principled, a computer nerd with lethal fists, a chain-smoking sexual athlete and merciless scourge of sexual predators, she embodies so many cultural fantasies and anxieties that it is hard to imagine anyone who could resist her magnetism.
Mikael Blomkvist is the muckraking, bed-hopping journalist who is Lisbeth's confidant and alter ego. The two of them unravel grim conspiracies involving powerful men and poke at the underbelly of modern society.
There are plenty of mean thrills along the way, but it is Noomi Rapace's fierce and sly performance, more than the themes or the plot that sustains The Girl Who Played with Fire. Tiny and agile, her steely rage showing now and then the tiniest crack of vulnerability, she is spectacular. Hollywood remakes are not far off, but what Anglophone actress could match Rapace's intense rightness.
The Light House Cinema programme notes