(Partir)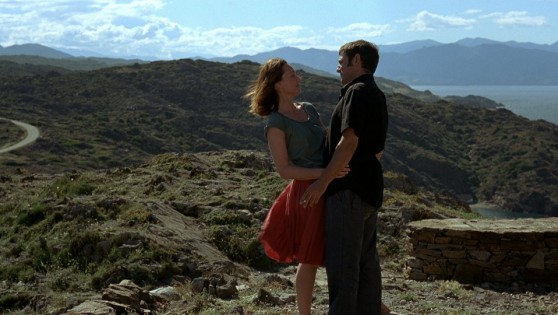 Director: Catherine Corsini
France 2009
90 minutes
Cert: 16
Leaving tells one of the oldest stories in the world as a married woman leaves her husband for the arms of another man. The consequences of her infidelity are less conventional and more intriguing as the aggrieved husband retaliates with a concerted campaign of economic warfare designed to destroy their lives.
Scott Thomas stars as Suzanne, married for twenty years to physician Samuel (Yvan Attal) and mother of two grown children. There are already intimations of her discontent; she is longing to return to work and constantly appears aloof and distracted at family events. When hunky Spanish handyman Ivan (Sergi Lopez) arrives to build an office for her it is only a matter of time before we slip into a predictable Lady Chatterley scenario.
We know that Leaving is destined to end in tragedy. An opening sequence follows Suzanne waking from bed in the middle of the night before we hear a shotgun and the screen fades to black. The story then unfolds from six months earlier and there is a sense that writer/director Catherine Corsini is entering classic Claude Chabrol territory, delving beneath the calm surface of bourgeois life to uncover the dangerous currents that lurk beneath.
Allan Hunter, Screen Daily