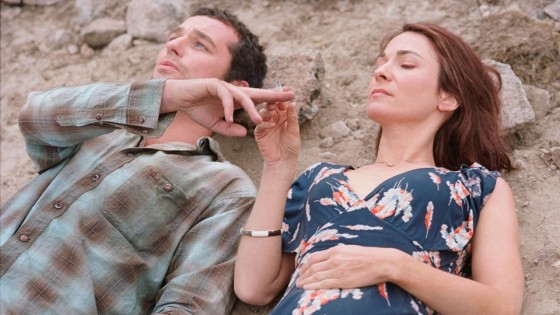 Director: Marc Evans
United Kingdom 2010
118 minutes
Cert: Club
A nation without a language is a nation without a heart

, goes the Welsh proverbgoes the Welsh proverb. Never has an idiom more eloquently captured the collective ethos of a people, but its ripples extend much further than you might think.
In 1865 this ancient Brythonic tongue forked like the red dragon's when 163 Welsh settlers took a patch of green, green grass to Argentina, a world away from the soot-dampened prospects of the coalfields. The stone setters of the Y Wladfa colony believed in Patagonia and, as Marc Evans' exquisite, sprawling road movie suggests, their dreams and identity have not yielded to centuries of expired calendars and ocean currents.
One narrative thread follows Cerys (Marta Lubos), a frail but feisty pensioner who tricks her young neighbour Alejandro (Nahuel Pérez Biscayart) into chaperoning her on a pilgrimage to her ancestral homeland. The second traces a thirty something Welsh couple's journey west. Rhys (Matthew Gravelle) has been sent to photograph the chapels of Patagonia, and his girlfriend Gwen (Nia Roberts) has decided to tag along to cleanse and unwind in the aseptic Argentinean sun.
Patagonia is spiced with moments of intense passion and melodrama – as well as humour in the chance romance that blossoms between Alejandro and a vivacious Cardiff girl (Duffy) – but the core ingredient is the metaphorical kinship that exists between our two female protagonists. Each place and character, though distinctively and intimately rendered, comes together in absolute alchemical harmony.