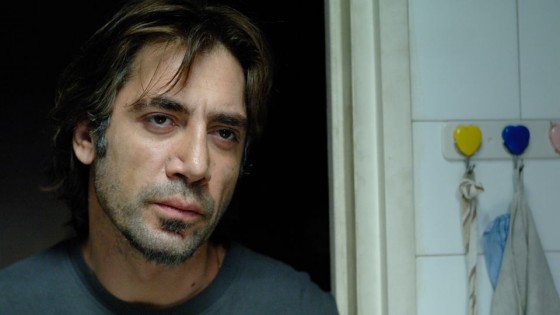 Director: Alejandro González Iñárritu
Spain 2010
147 minutes
Cert: 15A
A
lejandro Gonzalez Iñárritu exploded onto the film scene in 2000, when
Amores Perros
, his remarkable debut feature, found an international cult audience. Since then the Mexican director has retained a striking and unique cinematic presence. His characteristically fractured, bilingual portraits of tormented, lost souls rarely qualify as date movies or entertainments, but few can rival his knack for portentous brooding and overwrought humanism.
With this in mind, showboating Hollywood heavyweights Sean Penn, Cate Blanchet and Brad Pitt all took hair-raising, selfless pay cuts to work on the coruscating 21 Grams and the rather less appealing Babel. Was this last picture the start of diminishing returns? Had all those A-listers turned the former wunderkind's head?
Biutiful, the director's first film since he split from his talented screenwriting partner Guillermo Arriaga, marks a stout return to feel-bad Hispanophone firma. There is, as ever, a multicultural feel to the variously Spanish, African and Chinese cast but, unlike its predecessors, Biutiful is rooted to Barcelona and its less picturesque suburbs. Where once the director sought meaning in globe-hopping commonalities, here he maps interiority.
An intimate and haunting character study of Javier Bardem's doomed hero, Uxbal, and the gloomy slums wherein he plies his various backstreet trades, Biutiful is merciless in its use of dramatic irony.