The film Of Gods and Men will now be shown at 8.00p.m. on Friday 11 November, instead of the 19 October like previously scheduled.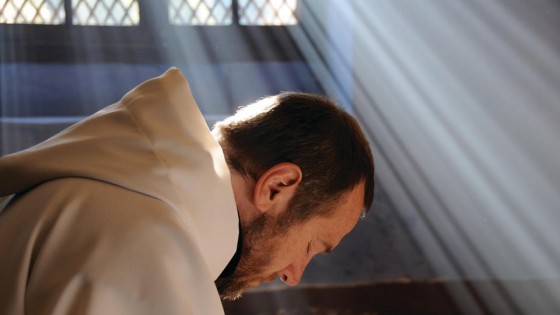 Director: Xavier Beauvois
France 2009
120 minutes
Cert: 15A
Men never do evil so completely and cheerfully as when they do it from a religious conviction.
The speaker is Luc, an elderly Catholic monk played by 79-year-old Michael Lonsdale, quoting a pensée of Pascal. He does it at a moment of crisis and ambiguity: does this thought apply to the Islamist mujahideen who are threatening to kill him and his brothers? Or should it rather apply to these future victims, secretly infatuated with the idea of a martyrdom that will fan the flames of violence for generations to come?
That reference is the sole, perhaps pre-emptive, concession to secularism in this stunningly passionate and deeply moving film by the French director Xavier Beauvois, based on the kidnapping and murder of monks in Algeria by fundamentalists in 1996. The movie is in fact saturated with faith and belief, and part of its power is the absolute conviction of its cinematic language, an idiom of severity, austerity and high seriousness, imitating the spacious silences to which the monks have devoted themselves, and boldly supporting the validity and meaning of their dilemma.