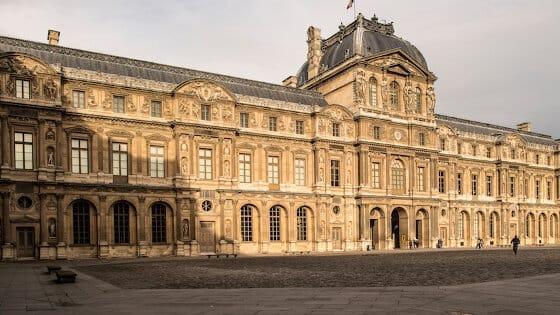 Director: Aleksandr Sokurov
France, Germany, Netherlands 2015
88 minutes
Cert: PG
Francofonia evokes the history of the Louvre from Renaissance to the present day, and creates playful acting vignettes from historical and mythic figures, required to roam the Louvre's corridors. Marianne symbol of the French republic, declaims, "Liberty, equality, fraternity" and at one stage sits next to Napoleon as together they scrutinise the Mona Lisa.
But the key historical point of Francofonia is the catastrophe of 1940 and the Nazi invasion of Paris. The museum was largely empty, Count Franz Wolff-Metternich is assigned the job of assessing the extent of the treasures that had been removed from the Louvre and secreted around the country. Wolff-Metternich is at first a strutting German officer, curtly demanding cooperation and indeed collaboration from the museum's coolly courteous director Jacques Jaujard who is one of the few civil servants not to have fled the city.
Winner of Two Awards at Venice Film Festival 2015.