(Pour Elle)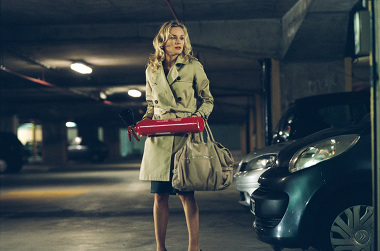 Dir: Fred Cavayé
France 2008
96 min. - Cert: 15A
The things a man will do for a beautiful woman. Take Diane Kruger's Lisa. She's the kind of ravisher most men would commit murder to stay married to. Not only is she stunning, but she happily jumps on her husband in the lift, just before they relieve the babysitter of their toddler Oscar (Lancelot Roch).
Little wonder then, her middle-class teacher husband Julien (Vincent Lindon) will do anything to bust her out of jail when she is suddenly yanked out of her family life for a murder she does not commit.
Director Fred Cavayé's debut is a reasonably taut thriller with shades of Hitchcock. It's a rugged looking film, low on frills but gets the job done.