(Potiche)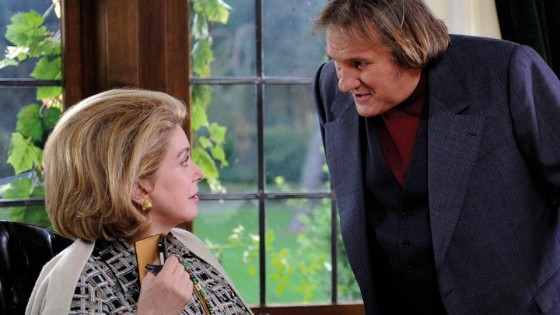 Director: François Ozon
France 2010
103 minutes
Cert: 15A
F
rançois Ozon has a quicksilver touch, shifting easily from stark drama to frothy comedy with each new film. This one looks to be a frothy affair but there's a radical streak running through
Potiche
. With Catherine Deneuve in one of her finest comic roles and Gérard Depardieu as her foil, this is a French farce with a lot on its mind.
In 1977, in the small town of Sainte-Guenole, Suzanne Pujol (Catherine Deneuve) lives the life of a traditional housewife, doting on her grumpy husband, Robert (Fabrice Luchini), who spends his days running her family's umbrella business into the ground. To her husband and her two grown children, Madame Pujol is a trophy housewife with no real power; in other words, une potiche.
Delightful, empowering and charming, Potiche is filled with a stylish and charismatic je ne sais quoi.
Cameron Bailey, Toronto International Film Festival 2010