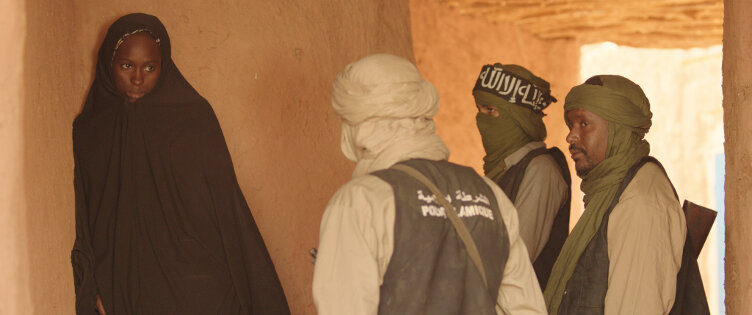 Director: Abderrahmane Sissoko
France / Mauritania 2014
97 minutes
Cert: 12A
This film deals with what happens when Islamic fundamentalists move into town, enforcing bans on music, soccer, most forms of socializing and uncovered women. Set in the early days of jihadist takeover of northern Mali, it brings to screen the horrible nightmare being endured in many countries at the hands of fanatical religious jihadists. In Timbuktu the local imam calmly argues in vain against the intruders, who insist on imposing their interpretation of sharia on the inhabitants of the town.
Winner of the Ecumenical Jury Prize at Cannes 2014.
This film will be preceded by Maidhm, a short film by Seán Breathnach.