IMPORTANT NOTICE REGARDING TONIGHT'S FILM
In light of the announcement by the Taoiseach today, we have decided NOT to go ahead with ARRACHT the film to be shown this evening (Thurs. 12th) in Seanscoil Sailearna, Indreabhán because of the danger of spreading the virus. We hope to be able to show it again at a later date.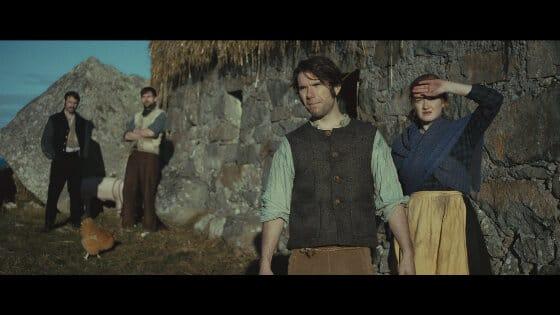 Director: Tom Sullivan
Éire 2019
86 minutes
Cert: 12A
Coleman Sharkey, a man with deep roots in the community who heals people with herbs as his father did before him. In the 19th century there are rumors that blight has spoiled the potatoes. When the English Landlord doubles the rent before returning to England on a permanent basis, Coleman and Patsy try to reason with him. The night ends in fatal circumstances which leads to Coleman's dreary life on an isolated island, until he meets 10 year old Cití. Cití teaches him to be the person he once was and gives him reason to live.