Season of World Cinema announced for Seanscoil Sailearna, Indreabhán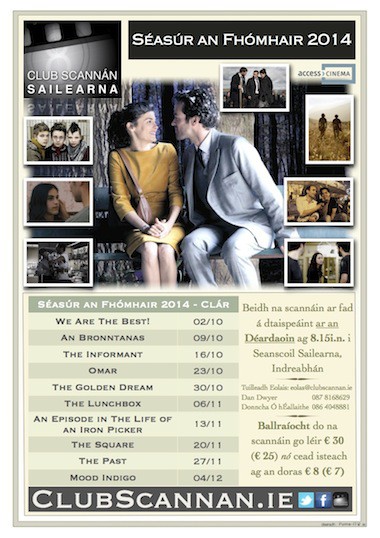 The Autumn season of the best of World Cinema kicks off this year in Seanscoil Sailearna, on Thursday, 2nd October with We Are The Best!
A total of ten films, picked from the best of new international releases, will be shown with subtitles on the big screen.
The season of films is organised by Club Scannán Sailearna, in association with Access Cinema.
Membership for the season is € 30 (€ 25) and this covers admission to all the films. Temporary membership at a cost of € 8 (€ 7) per film is also available.
The films to be screened during the season are listed below:
Further Information on the films, including trailers, is available on this website clubscannan.ie. Further information about the film club can be had from Donncha (086) 4048881 or Dan (087) 8168629.